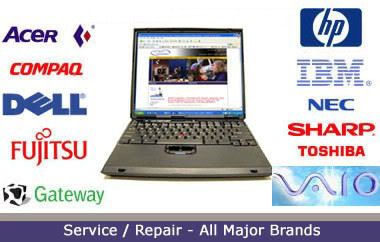 13318 Raven Flight Drive
Cypress, Texas 77429
Phone: 281-671-4052
Same Day Turnaround In Most Cases!
"A Job Is Not Complete Until The Customer Is Satisfied"
Professional computer service includes all brand names: HP, Compaq, Dell, IBM, Gateway, Toshiba, Sony, Acer, eMachines and more.
Services: PC's, Notebooks, Servers, and Printers - Repairs and Upgrades
o Software/Hardware problem detect, repair, installation and configuration (Windows, Office, Linux, QuickBooks, Peachtree, Etc.)
o Memory upgrades, repair, clean (RAM, Hard Drives)
o System tune-up and operating system update
o Operating system installation and upgrading
o Password Recovery
o Blue Screen Fix
o Notebook/Laptop DC Power Jack & Display Screen Repair
o Graphic cards, sound cards, video cards installation and configuration
o Printer, scanner, camera installation and configuration
o MP3 / IPOD, Handheld devices installation and configuration
o Computer loaners available
Virus/Firewall
o Viruses: detect, remove, repair infected files, and prevention
o Spyware/Trojan horse removal
o Adware removal
o Malware removal
o Privacy and security analysis
Internet connections and problems
o Wired / Wireless Networks
Other Services Include:
o Home Theater
o Alarm/Surveillance Systems
o Misc. Electronic Repairs
Phone: 281-671-4052
Thanks so much!